Director, Learning & Development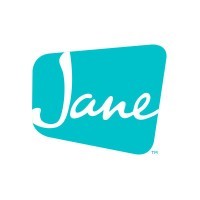 Jane App
Operations
Canada
Posted on Saturday, May 13, 2023
As our first Director of Learning and Development, you will be responsible for developing and executing strategies that enhance our management capabilities, support career progression cross-functionally and within a function, and identify ongoing skills and training needs across our organization. This is not a traditional Training Role. Your enthusiasm to find the best solution for our employees' needs is critical. Our ultimate objective is to help our humans thrive in their careers
Learning and Development has grown organically within Jane. Up until recently, each Team was focused on learning within their team. We are so excited to expand our focus to company-wide programs. We have done some pretty cool things around building our very own foundational management training programs which has recently launched and have bold ideas of what we need to do over the next few years, which is why we are so excited about this role.
Like with all positions at Jane, this position is a remote position, allowing you to work anywhere you want across Canada. Building a delighted team who can delight our customers is part of Jane's DNA. In our most recent company-wide health check, 99% of our team agreed that our founders demonstrate people are important to Jane's success. On top of that, 98% of our team felt Manager cares about them as human beings and that they are supported when needing to arrange time off from work. We'd never claim to be perfect, but we're working hard to listen to our people and improve each day.
We really want the people who work at Jane to love being here, so it's important that we start with a bit about what makes our company unique and try to be as transparent as possible. Our
values
also provide some insights into Jane and hopefully, you'll have a better idea if this might be the kind of company you want to be part of.
Before we were Jane, our Co-Founders were solving problems for their own clinics not realizing that a few years later, this team would grow to support tens of thousands of healthcare practices in more than 60 countries. Our platform is now helping to modernize the world of practice management software. We enable the likes of physiotherapists, mental health counsellors, chiropractors, and other allied health practitioners to run their practices in a digital-first way through features such as online booking, charting, scheduling, telehealth, and billing along with an evolving library of features. You can see more of them
here
. Although we've grown, still to this day, we're rooted in solving clinics' problems and making sure we don't lose sight of Jane's vision.
We have remained profitable for the past seven years, we're product-led and growing organically (and responsibly) to the point where 85% of our customer growth is either from customer referrals or word of mouth. Growth like this is unique, especially in the world of SaaS, and it doesn't happen by chance. We have a brilliant team of over 400 Janers who are doing an amazing job of listening to our customers, building what they need, and providing industry-leading support.
We pride ourselves on flexibility & autonomy, some of our team block out their calendars to pick up their children from school (and this is normal at Jane), and we even have a #kids channel in Slack. We're not a clock-in clock-out system-type environment. With that being said, we're not going to paint the picture of a perfect environment either. We're a company that's scaling quickly, we have many moving parts, many of us are doing this for the first time and sometimes, we don't have processes in place or clear views which can require a lot of resourcefulness and a passion for problem-solving.
With all that to say, if you're looking for an environment where you can grow, stretch yourself, and work with some incredibly talented people on problems that are positively impacting people's lives, Jane could be the place for you.
What you'll be doing:
Strategy Development: Collaborate with CPO and senior leadership to develop a comprehensive learning and development strategy aligned with our business objectives. We know your experience will be so important to help us shape what makes sense for Jane so you need to be scrappy, creative, and have a high bar to create Jane programs.
Management Capability Building: Design and implement programs that sustain current foundational management training as well as create the next level of development for more experienced and advanced leadership skills.
Career Pathing: Create and support career pathing frameworks and processes that enable employees to navigate their professional growth within the organization. Identify opportunities/programs to enable more internal cross-functional movement.
Oversee our Developing Developers Internship Program and find ways to expand program concepts across Jane.
Skills Assessment and Training: Conduct ongoing needs assessments to identify skill gaps across the organization. Work with Senior leaders to help build training plans to close the gaps.
Learning Initiatives: Implement a variety of learning initiatives, including workshops, refresher training, and e-learning platforms to foster continuous learning and personal development.
Collaboration and Partnerships: Collaborate with internal stakeholders, subject matter experts, and external vendors to develop and deliver high-quality learning and development initiatives. Build strong relationships and partnerships with external organizations to leverage best practices and ideas in learning and development.
Evaluation and Measurement: Establish metrics and evaluation processes to measure the effectiveness and impact of learning and development programs. Use data-driven insights to continuously improve and refine strategies and initiatives.
What we're looking for from you:
Proven experience of 7+ yrs in learning and development roles, with a focus on building management capabilities and designing career pathing frameworks.
You need to be creative with a passion to find practical solutions that our internal customers will love and want to use.
Excellent strategic thinking and ability to translate business goals into effective learning and development strategies.
Demonstrated ability to identify training needs, design and deliver engaging programs that our customers really want and can use and measure their effectiveness in both a remote and in-person setting.
Outstanding leadership and interpersonal skills, with the ability to influence and inspire employees at all levels of the organization. You should have a proven track record of helping leaders integrate L&D into their teams so they prioritize this commitment.
We all roll up our sleeves regardless of what your title is; you'll be expected to have strong facilitation, communication and presentation skills
Proficiency in learning management systems and other relevant software applications.
As well as a great team, you'll have…
The ability to work from anywhere in Canada. We also have some flexibility to work outside of Canada occasionally.
An equitable approach to compensation means compensating you for the positive impact you have on our customers, product, and people.
Jane's Employee Stock Option Plan. Jane is privately owned, growing very fast and operating profitably. Profitable hyper-growth rarely happens at our scale. When it does, it creates value quickly (it already has for many of our team members).
A flexible time off package that includes your vacation time, holiday gifted time off for everyone at Jane, and your birthday off (because who wants to work on their birthday?)
Jane provides extended health care benefits to you and your dependents starting on your very first day. You'll receive $750 per individual Allied Health discipline and $2,000 in coverage for Registered Clinical Counsellors, Psychotherapists, Psychologists, and Social Workers.
A $500 wellness spending account to use towards maintaining your health and wellness in whatever way works best for you.
Parental top-up that allows Janers to plan for the future.
Access to eCounselling, primary care, legal and financial counselling, and career coaching.
If you are passionate about creating a culture of continuous learning and love to see your fellow humans thrive in their careers, we invite you to apply for the position of Director of Learning and Development. Join our dynamic team and play a pivotal role in shaping our company's future.
At Jane, we're committed to fostering an environment that allows you to come to work as your truest self. We believe it's important to actively recognize, embrace, and celebrate our differences in order to make Jane an inclusive, equitable, and diverse workplace.
We want to build a team of people who make conversations rich with perspective and experience. We are committed to listening to every voice in order to learn and grow because doing this will allow us to meet the needs of the diverse community of helpers that Jane serves.
We do not tolerate discrimination, prejudice, or oppressive isms of any kind. Employment is decided on the basis of qualifications, merit, experience, and the needs of the Jane community. We encourage anyone who requires accommodation or adjustments throughout the interview process to let us know, and we will do our best to support you.