Recruitment Coordinator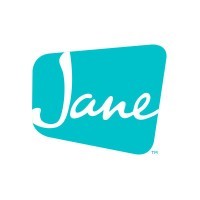 Jane App
Administration
Canada
Posted on Saturday, May 13, 2023
Hey there 👋 We're the recruitment team at Jane, and we're super excited to find a new teammate to join us. We all got together (on Zoom) and put together this job description, so let's dive right in and tell you what we're looking for! We need a Recruitment Coordinator who is super organized and can adapt to any situation. As our Coordinator, you'll be the go-to person for our four recruiters, onboarding team and hiring managers making sure the hiring process runs like a well-oiled machine.
We really want someone who can take initiative, has great communication skills, pays attention to the smallest details, and can handle the hustle and bustle of a fast-paced environment. What do we really mean by a fast-paced environment though? Jane is evolving quickly and growing in different dimensions, we're expected to adapt quickly to new challenges and handle multiple tasks simultaneously. This type of work environment can be exciting and dynamic, providing opportunities for career growth and learning. However, it also requires determination, the ability to handle pressure, and a willingness to embrace change. If you love working with people, enjoy solving problems, and thrive on staying organized, then keep on reading!
Like with all positions at Jane, this position is a remote position, allowing you to work anywhere you want across Canada. Building a delighted team who can delight our customers is part of Jane's DNA. In our most recent company-wide health check, 99% of our team agreed that our founders demonstrate people are important to Jane's success. On top of that, 98% of our team felt Manager cares about them as human beings and that they are supported when needing to arrange time off from work. We'd never claim to be perfect, but we're working hard to listen to our people and improve each day.
We really want the people who work at Jane to love being here, so it's important that we start with a bit about what makes our company unique and try to be as transparent as possible. Our
values
also provide some insights into Jane and hopefully, you'll have a better idea if this might be the kind of company you want to be part of.
Before we were Jane, our Co-Founders were solving problems for their own clinics not realizing that a few years later, this team would grow to support tens of thousands of healthcare practices in more than 60 countries. Our platform is now helping to modernize the world of practice management software. We enable the likes of physiotherapists, mental health counsellors, chiropractors, and other allied health practitioners to run their practices in a digital-first way through features such as online booking, charting, scheduling, telehealth, and billing along with an evolving library of features. You can see more of them
here
. Although we've grown, still to this day, we're rooted in solving clinics' problems and making sure we don't lose sight of Jane's vision.
We have remained profitable for the past seven years, we're product-led and growing organically (and responsibly) to the point where 85% of our customer growth is either from customer referrals or word of mouth. Growth like this is unique, especially in the world of SaaS, and it doesn't happen by chance. We have a brilliant team of over 400 Janers who are doing an amazing job of listening to our customers, building what they need, and providing industry-leading support.
We pride ourselves on flexibility & autonomy, some of our team block out their calendars to pick up their children from school (and this is normal at Jane), and we even have a #kids channel in Slack. We're not a clock-in clock-out system-type environment. With that being said, we're not going to paint the picture of a perfect environment either. We're a company that's scaling quickly, we have many moving parts, many of us are doing this for the first time and sometimes, we don't have processes in place or clear views which can require a lot of resourcefulness and a passion for problem-solving.
With all that to say, if you're looking for an environment where you can grow, stretch yourself, and work with some incredibly talented people on problems that are positively impacting people's lives, Jane could be the place for you.
What you'll be doing:
Enable the Team: Support the recruiters and the wider people team with day-to-day operational responsibilities, such as scheduling, coordination, background checks, and candidate communication. You'll also oversee our HelpScout inbox and collaborate with our customer support team who often have candidates reaching out directly to Jane.
Facilitate Internal Moves: One of Jane's superpowers is internal moves, so far in 2023, we've already had 24 Janers move into new roles. You'll be required in assisting in coordinating internal moves and ensure smooth transitions for hiring managers and internal candidates.
You'll be interfacing with many stakeholders within Jane from our VP of Engineering, Marketing & Customer Success, experienced Software Developers, our amazing Support team and many others across the business.
Take ownership of improving existing recruitment processes, identifying areas for workflow automation and exploring tools or systems that could automate repetitive tasks.
Evaluate current documentation and create clear, user-friendly guidelines and procedures for recruitment activities such as interviewer training and documenting processes.
Monitor Internal Communications: Keep an eye on internal communications channels such as PR, awards, and company growth updates. Identify opportunities to incorporate new content into the hiring process.
Event Source/Plan: Actively search for relevant events and potential awards to boost Jane's employer branding. Helping elevate our presence and reputation. We've got a big opportunity to get Jane's name out there in the community!
What we're looking for from you:
1-2 years of work experience in a coordinator-type role where you've demonstrated an ability to stay organized, prioritize tasks, and handle multiple responsibilities in a fast-paced environment.
Demonstrate a genuine interest in recruitment and human resources (we call it PeopleOps at Jane), showing an eagerness to learn and grow in these areas.
Proficiency in technologies and tools; Our team uses Lever, Gmail, Slack, LinkedIn & Notion. Proficiency with these tools or similar will be highly valuable.
Adaptability: Willingness and ability to adapt quickly to new challenges, changes, and evolving priorities.
Attention to Detail: Meticulous attention to detail to ensure accuracy in documentation, scheduling, and candidate communication.
Self-Motivated: Self-starter mentality with the ability to work independently and take ownership of tasks.
Customer Service Focus: Understanding the importance of providing excellent customer service to candidates and internal stakeholders.
Excellent Communication: Strong verbal and written communication skills to effectively interact with candidates, hiring managers, and internal teams.
Actively engage in self-learning through reading, attending webinars or conferences, and participating in relevant online communities.
Experience or interest in sourcing and planning events to enhance employer branding and community involvement.
Last but certainly not least, you don't take yourself too seriously 😃
As well as a great team, you'll have…
The ability to work from anywhere in Canada. We also have some flexibility to occasionally work outside of Canada.
An equitable approach to compensation means compensating you for the positive impact you have on our customers, product, and people.
The ability to work from anywhere in Canada. We also have some flexibility to work outside of Canada occasionally.
Jane's Employee Stock Option Plan. Jane is privately owned, growing very fast and operating profitably. Profitable hyper-growth rarely happens at our scale. When it does, it creates value quickly (it already has for many of our team members).
A flexible time off package that includes your vacation time, holiday gifted time off for everyone at Jane, and your birthday off (because who wants to work on their birthday?)
Jane provides extended health care benefits to you and your dependents starting on your very first day. You'll receive $750 per individual Allied Health discipline and $2,000 in coverage for Registered Clinical Counsellors, Psychotherapists, Psychologists, and Social Workers.
A $500 wellness spending account to use towards maintaining your health and wellness in whatever way works best for you.
Parental top-up that allows Janers to plan for the future.
Access to eCounselling, primary care, legal and financial counselling, and career coaching.
Interview Process
All of our interviews will be held via Zoom.
Recruiter Screen: Our Recruiter will invite you to a conversation which will last around 30-45 minutes. There will be an opportunity for you to also ask questions about our team and company.
Hiring Manager Screen: Positively assuming the first round goes well, you'll be invited back for a hiring manager interview. This will involve getting to know each other, some situational-type interview questions and an opportunity for you to ask more questions.
Take Home Assignment: We will provide you with a couple of scenarios that tie directly into the responsibilities of this role. Our team will then review your assignment and provide you with feedback. If we decide to move forward, we will invite you to the final interview round.
Final interview: This interview will be with one of our recruiters and onboarding specialist. This will be a deep dive into your take-home assignment and additional questions relating to communication and collaboration.
We then have a final debrief which involves each person coming to share their feedback. We do not discuss each other's feedback before this session.
At Jane, we're committed to fostering an environment that allows you to come to work as your truest self. We believe it's important to actively recognize, embrace, and celebrate our differences in order to make Jane an inclusive, equitable, and diverse workplace.
We want to build a team of people who make conversations rich with perspective and experience. We are committed to listening to every voice in order to learn and grow because doing this will allow us to meet the needs of the diverse community of helpers that Jane serves.
We do not tolerate discrimination, prejudice, or oppressive isms of any kind. Employment is decided on the basis of qualifications, merit, experience, and the needs of the Jane community. We encourage anyone who requires accommodation or adjustments throughout the interview process to let us know, and we will do our best to support you.