Territory Manager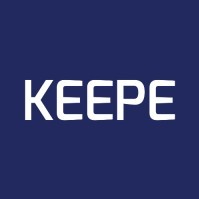 Keepe
Seattle, WA, USA
Posted on Friday, June 30, 2023
Job Overview:
We are looking for a customer success champion to join our quickly growing team. You will develop positive relationships with our premier customers (supply partners) and guide them to success with Keepe. You will directly impact Keepe's success as we continue providing extraordinary tools and service to our customers.
What We Do:
Keepe is reshaping the residential repairs marketplace. We develop technology and services that connect residential enteprise companies with licensed contractors and handy-people for quality repairs with fast service. With Keepe, contractors have the resources they need to continue to expand their business. Inside the office, we believe in balancing a strong work ethic with a compassionate eye for our customer's needs. We also have lots of free snacks.
What You'll Do:
You will create inroads with customers to foster strategic and long-term relationships. The Account Manager's role is to oversee a portfolio of premier supply partners, develop the territory and drive geographic and volume expansion.
Responsibilities:
You will collaborate with the Supply Acquisition team to successfully onboard each partner and guide them through their journey with Keepe.
You will work with new and existing partners to promote the Keepe brand, maximize market share per account, and remove obstacles in order to cultivate long-term sustainable and strategic relationships.
You will build brand loyalty, establish trust and rapport.
You will review account level and geographic trends to identify areas for continuous improvement, to drive ongoing partner engagement, and to stay ahead of any potential barriers.
You will be the voice of the partner, identifying their needs and areas of improvement in terms of communication, process and long-term product planning, relaying and prioritizing the information with the leadership team.With the help of the executive team, you will research and implement Client Success Management (CSM) solutions to continually improve our internal processes.
Qualifications:
Bachelor's degree in a relevant field and/or 3-5 years relevant work experience
A real passion for relationship building and collaborative problem solvingThe ability to communicate well with customers via email, phone calls, and in-person meetings
Goals-driven self-starter that drives continuous growth and improvement
Has the organizational skills to implement an account management framework
Ability to think big and fast while making adjustments along the way
General knowledge of residential home repairs and construction is a plus
Previous startup experience a plus
Benefits:
We are headquartered in the heart of Seattle, offer health, vision, and dental benefits, as well as a parental leave policy and unlimited vacation time.
Here at Keepe, we embrace diversity, and we are an equal opportunity employer. We do not discriminate on the basis of race, religion, color, national origin, gender, sexual orientation, age, marital status, veteran status, or disability status.